And day two of Writing 101 presents a much easier challenge for lil' ol' me.  Specifically:
We're all drawn to certain places. If you had the power to get somewhere — anywhere — where would you go right now? For your twist, focus on building a setting description.
So, where would I go right now?  I would go to Istanbul.  And no, I'm not gonna sing the They Might Be Giants cover of that song, tempting though it may be.
Building-wise, the first place I'd want to see is the place to see:  the Hagia Sophia!  Take a look at it – how could you not want to go see a place like this?: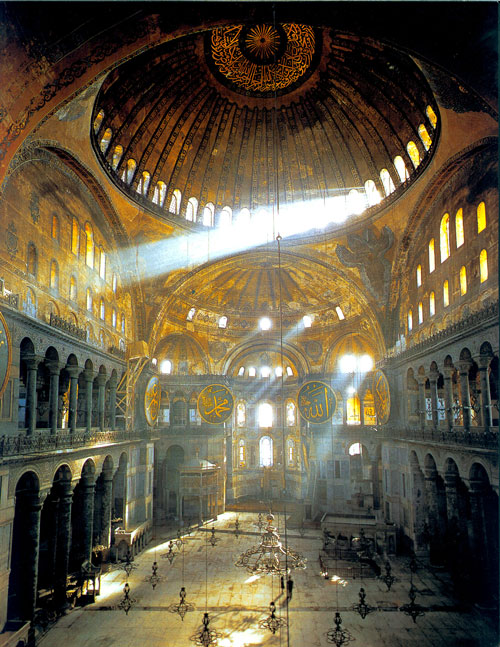 Hmmmm, come to think of it, I need to start thinking about booking a vacation somewhere this fall.  I need a rest.